This is my brain right now: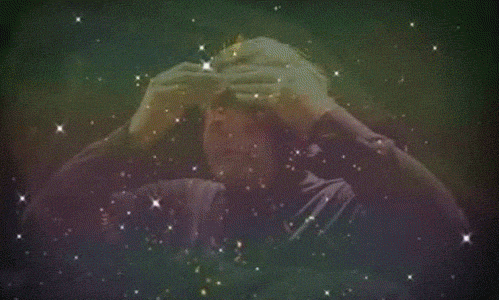 Just...explosions. Everywhere. All the time.
May has been pretty hectic. There's been a lot of really great topics, interviews and I've had a lot of fun exploring those things. Unfortunately (er...fortunately! Waaay fortunately!!) I still have a job that I have to go to every day that requires part of my brain functioning as well. Not to mention that cute boyfriend of mine, my friends, crafts, and Ezra.
So with that in mind I'm going to make a couple of schedule changes.
I'm only going to post 3-4 times a week. I don't know yet what days - but I do know that there will still be interviews, there will still be bullet journal topics, and there will still be quick and dirty guides on all the normal life stuff. I'm thinking Tuesday, Wednesday and Friday to start.
For two weeks at the end of June through the 11th of July I'll be out of town visiting family with Matt and will be switching over to Periscope rather than posting updates online. It'll mostly be family stuff and hilarity.
Currently I am on the hunt for female writers, artists, and musicians to interview! If you have a suggestion for someone you'd like me to pick the brain of let me know either in the comments or email me at
hello@snarkandstring.com
. I'm having fun trying to track down and get face time with some of the creatives that people have been recommending to me. Makes me get out of my comfort zone and I enjoy the challenge.
You'll also see at the bottom that I've included a
disclosure on affiliate linking
as well as a way for you to monetarily
say thank you
for any of the content I've written. No worries, it's not necessary for you to tip, buy anything, or do more than read this website occasionally. Any support that you offer is appreciated and I can't say that I've ever had any other project go as well as this one has! It's awesome to finally have found something I enjoy doing and that other people appreciate. It's kind of amazing actually!
Thanks again for your support and sticking with me on this! Check back in on Tuesday for that week's topic and on Wednesday for an interview with
Emily Strom!